2019 Christian Life Retreat
November 1 – 2, 2019 in Salina, Kansas
Theme: "Fearless Women, Redefining Beauty Boldly"
ENJOY MUSIC – MEDITATE IN GOD'S WORD – LIGHTEN YOUR SPIRIT WITH LAUGHTER
Guest speaker: Heidi Goehmann.
Heidi Goehmann is a licensed clinical social worker and mental health care provider, deaconess, writer, speaker, wife, mom, and advocate.

2018 District Convention
April 20-22, 2018
Atrium Hotel & Convention Center, Hutchinson​​
​Convention Theme: Beautiful Feet
​Isaiah 52:7 How beautiful upon the mountains are the feet of the messenger who announces peace, who brings good news, who announces salvation, who says to Zion, 'Your God reigns.'

2017 LWML Convention
Date: June 22-25, 2017
Location: Albuquerque, New Mexico
Theme: "Jesus Christ Above All"
View the presentation created by Shelly Keller, LWML Kansas District VP of Communication, to see highlights of the convention, including pictures of the speakers, Kansas YWRs, the Kansas Caucus, and all the zones represented at the convention. This is a pdf file that will open in a separate window.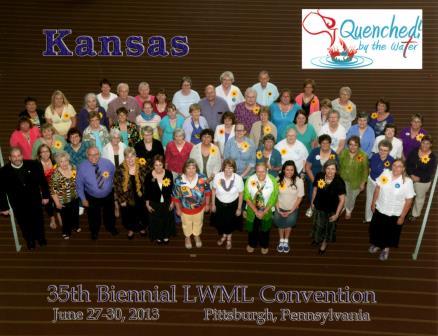 2013 Pittsburgh Convention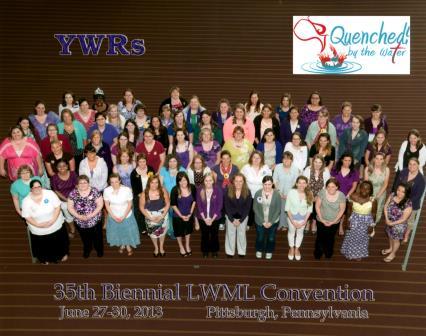 2010 District Convention
Junction City, KS
Theme: "The Lord Is My Strength & Shield"
(Photos by Joanna Hadle – not available anymore)
2009 Christian Life Retreat
Nov 13, 2009
Christian Life Retreat: "In the Potters Hands"
2009 LWML Convention
June, 2009
LWML Convention
Portland, Oregon
---
Older events we have no photos or video or PDF to go with them.
2008 Kansas District Convention
2007 LWML Convention
2007 LWML Convention in Sioux Falls, SD
2007 Northwest Zone Spring Rally
2006 Kansas District Convention