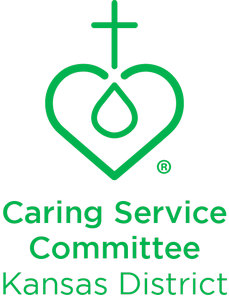 Purpose Statement
The Caring Service Committee selects, organizes, and supervises ingathering and servant events at District Conventions, the Kansas Assembly of Leaders, and other LWML district events as needed. Through our collective service, we show the caring love of Christ to others in our church, our communities and our world.​
Thank You Note
The Ashby House
I wanted to take a moment to personally thank you for your donation to Ashby House. It is donations like yours that allow us to continue to offer vital services to those in need in our state. Last year we helped 82 individuals find employment, 51 families find permanent housing, 21 successfully graduated our treatment program, 5 mothers regained custody of their children and we provided food and clothing for over 500 people in our community through our frees store.
Grace and Peace,
Andy Houltberg, Executive Director
The Ashby House, Ltd.

2021 LWR Pickup Sites
(Pickup times for all locations is 9 AM to Noon)
WICHITA – Tues, Oct. 5 – Holy Cross Lutheran, 600 N. Greenwich, 67206
HAYS – Wed., Oct. 6 – Trinity Lutheran – 2703 Fort St., 67601
SALINA – Thurs., Oct. 7 – Trinity Lutheran – 702 S Ninth St., 67401
TOPEKA – Fri., Oct. 8 – Christ Lutheran – 3509 SW Burlingame, 66614
C.J. and Sharon Cross, LWR Coordinators lwr@kansaslwml.org

Orphan Grain Train (OGT)
After the LWR pickup in October, we will change our focus to OGT. If you want to start new projects/kits for them this year please visit their Special Projects section on their site and choose one of those needs.
Printable project sheets can be found here: School Kits, Hygiene Kits, Layettes, and Feminine Hygiene.
*OGT has recently made changes to their kit requirements in order to better reflect the needs of the recipients. Kits using the previous guidelines will be accepted for a time if you have already assembled them. Those posted here are the updated versions (June 2021).
At this time, any size quilt or blanket is welcomed by OGT and a blessing to those they serve.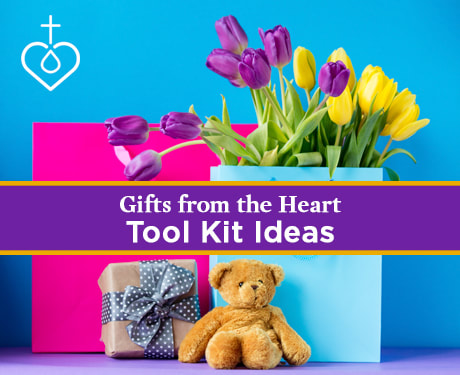 LWML Toolkit Kits is a collection of kit suggestions that you can use for Gifts from the Heart in your society, zone, or district.