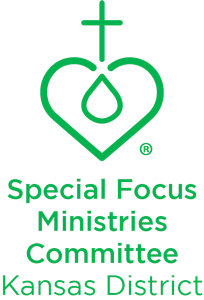 Purpose Statement
The Special Focus Ministries Committee plans and implements programs for Young Women Representatives, first-time convention attendees, and teens, encouraging active participation in LWML.​
See the YWR photo archive
Resources for Young Women in LWML
Let's Get Social!
Why? The Internet has become a way to get and stay connected; share the special ties we have as members of God's family in our Lutheran Church. Click on the links (icons below) to see the activity on the LWML pages at these social sites.