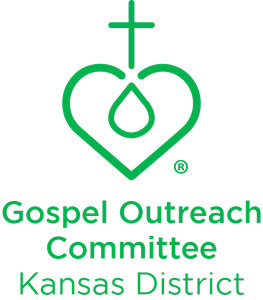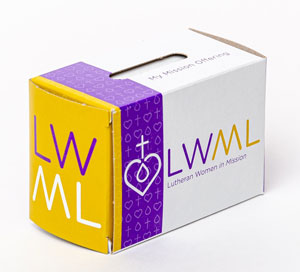 Purpose Statement
The Gospel Outreach Committee seeks, accepts, evaluates and forwards Mission Project requests for selection by the Convention Delegates for each biennium. The Committee also accepts, evaluates and approves Student Financial Aid applications each school year for students going into church work and enrolled in the Concordia Universities or seminaries. In addition, the Committee considers and forwards potential offering recipients for the Day of Prayer, Mission Walk and Convention offerings to be voted on by the Board of Directors.​
Thank You Notes
---
Mission Grants are funded from your Mite Box offerings and other designated donations.
The following grants were selected by the delegates, through mail-in ballots in June 2020, for the LWML Kansas District "Virtual" Convention.
​The Mission Grants are funded throughout the 2020-2022 biennium as donations allow.
Current Progress:
2020-2022 BIENNIUM MISSION GRANT RECIPIENTS
1. Orphan Grain Train, St. Petersburg, Russia
Poster 1
$ 5,000

PAID

2. Lutheran Indian Ministries, Haskell LIGHT, Lawrence, KS
Poster 2
$ 5,000

PAID

3. Concordia Theological Seminary, Fort Wayne, IN
Poster 3
$ 5,000

PAID

4. Lutheran Bible Translators, Concordia, MO
Poster 4
$  5,000  

PAID

5. TIG Ministries Partnership, Garden City, Lakin & Ulysses, KS
Poster 5
$  4,500  

PAID

6. KansaSEED LCMS Kansas District Deaf Ministry, Topeka, KS
Poster 6
$ 5,000
7. Topeka Lutheran School, Topeka, KS
Poster 7
$ 5,000
8. KS District LCMS Retreat Center, Herington, KS
Poster 8
$ 8,500
T O T A L
​$43,000
April 1, 2021 – March 31, 2022 Recipient
4KenyasKids
4KenyasKids supports the education of over 700 orphans through a child sponsorship program, strengthen widows and extended families to care for vulnerable children. Visit https://4kenyaskids.org/ for more information.
Redeeming Life Outreach Ministries
A home where single pregnant women in crisis would find a family that loves them and opportunities to support themselves and their children all wrapped in the love of Jesus. Visit https://www.rlom.org/ for more information.