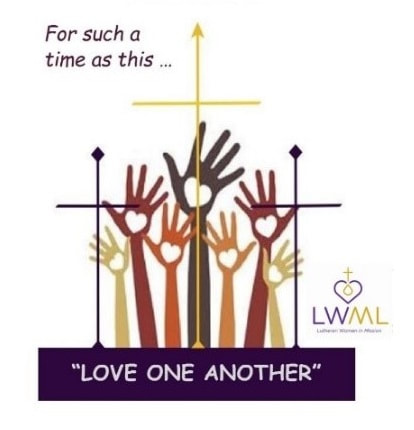 Saturday, August 5, 2017
Board of Directors meeting will be held Friday evening, August 4.
​8 a.m. – 9 a.m.    Registration and Shopping
9 a.m. – 4 p.m.    KAOL
Location: Holy Cross Lutheran Church, Wichita
Theme: For Such a Time as This – Love One Another
Attendees: KS District Executive Committee, S District Committees, Zone Presidents, Zone Committee Chairpersons, Zone Pastoral Counselors, Zone Archivists/Historians, and Society Presidents
Please Bring: Notebook or binder for handouts, Bible, $$ for mite challenge, Donations for Ingathering "Gently Used Treasures" such as LWML Shirts, Bible Studies, bags, etc. that you no longer need; Donations will go to God's Gracious Gift Fund
---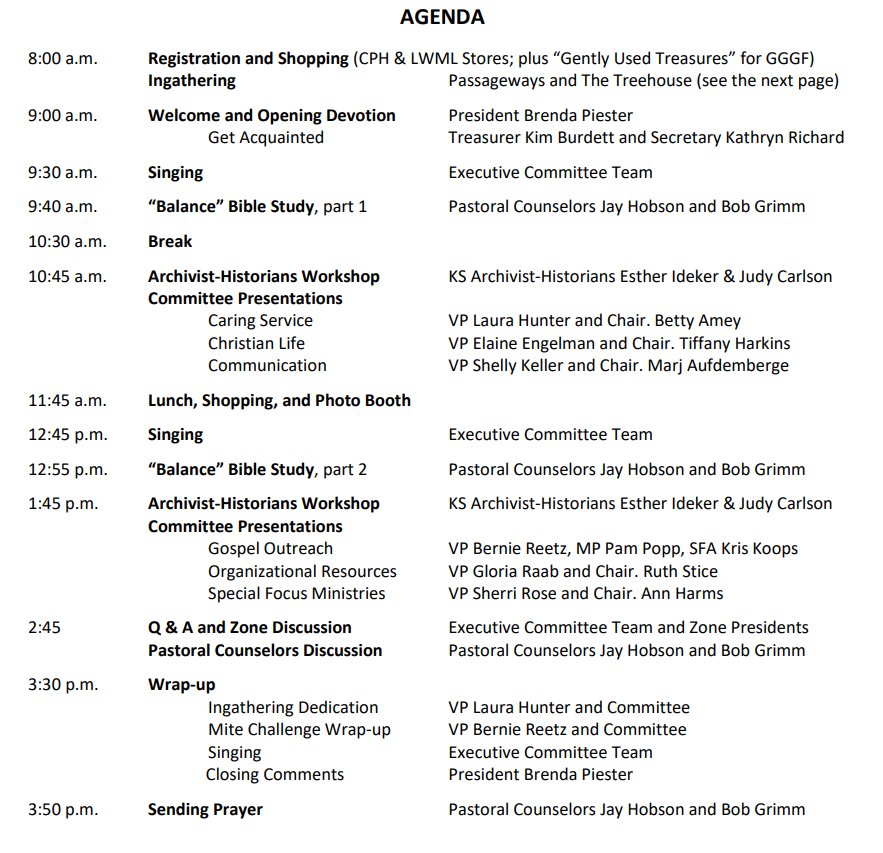 Ingathering will be used for…

​​Passageways
Visit Passageways at passagewaysltd.org
Passageways is an organization, that in the name of Christ, gives homeless veterans a hand-up while providing a warm and safe environment for veterans to call home.  Passageways was started by two members of Ascension Lutheran Church in Wichita. 
Items Needed:
Toilet paper
Kleenex
Paper towels
Laundry Soap
Fabric softener
Razors
Shaving cream
Dishwasher soap
Coffee

​The Treehouse
Visit the Treehouse at wichitatreehouse.org
The Treehouse, founded by the Orthodox Christian Ministries, offers mothers and babies a brighter future through sharing God's love, basic necessities, education, and genuine personal care.
​Items Needed:
Formula
Diapers 4-6 & Pull-Ups
Baby Wipes
8 oz. baby bottles
Swaddling blankets
Onesies size 0-3 mo. or 3-6 mo.